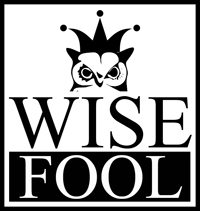 Wise Fool Records

Wise Fool Records is dedicated to inspiring, uplifting and healing the world through music.
Our CDs are currently available at live concerts and online at Amazon, CDBaby and all other outlets.

Email us!

_______________________________________________________________________________________________________


Featured Artist

MICHAEL GERALD SHEEHAN



_________________________________________________________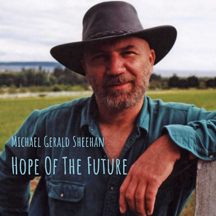 HOPE OF THE FUTURE

A rare opportunity to hear an original songwriter in the raw - just one voice and one guitar - as if you are having an intimate concert on his back porch. The variation in textures Michael achieves between his finger-picking and strumming styles more than satisfies the discriminating musical ear, while his poetic imagery and evocation of human feeling equal and surpass multitudes of his contemporaries.

From "Hope Of The Future" to "Message From A Time Lord", the overriding theme here is positive, optimistic and reassuring. The down-to-earth country feeling of "The Noise They Left Behind" is counterbalanced with songs like "Toss It All Away" and "Planetfall", where Michael imagines the future of Folk music with the question, "What would I sing about if I had my guitar on a starship?"

There are healing songs, too, in the guided meditations, "Stars Of Orion" and "I Shine On Everyone."

Then there are the love songs: the deeply personal "I Like Having You Here"; the transcendent "One Heaven Of A Woman" and the revelatory fairy tale of "Everyone Can Find Romance."

A profound philosopher, Michael's "Again And Again" addresses sacrifice for the common good. "Swansong" is both the dying message of a mother to her child and an explanation from God to all humanity as to why we needed an experience of independence.

"The School Of Staying Alive" is the crowning achievement of this song collection. Here Michael suggests that everyone has become who they are because that is how they managed to survive the unique conditions they faced in life - and that this diversity of survival skills serves humanity because no matter what we face, some of us will know how to survive it. Our survival as a species, then, depends upon respect for each other's differences and unity of action.

_________________________________________________________
RADIANCE

Composed of gentle, solo piano tracks, Radiance is Michael Gerald Sheehan's recording debut. A classically trained pianist and composer, Sheehan creates subtle, calming pieces that weave boldly into one another. All but the title track are improvised compositions, and it is this spontaneous human expression that innately, resolutely finds expression here. Simple in construction, yet majestic and powerful in execution, Radiance is a joy to behold. The overall theme of Radiance is to once again become mindful of the life-force present in each and every action and occurrence around us. Whether "Meeting A Friend" or witnessing a "Showerfall," the subtle energetic exchange between self and surroundings is too easily (and too often) forgotten or taken for granted.

Tracks such as "Early Morning," "A Walk On Forgotten Shores" and "Gathering Clouds" are vaguely reminiscent of the gentle piano style of Neil Young (Harvest-era), while "Evening Rainbow," "Sunset" and "Starry Sky" easily evoke the imagery portrayed by their basic, yet powerful, titles. I suggest you welcome this compact disc into your library of healing music and eagerly anticipate future works from Michael Gerald Sheehan.

~Joe Derderian, Massage Magazine